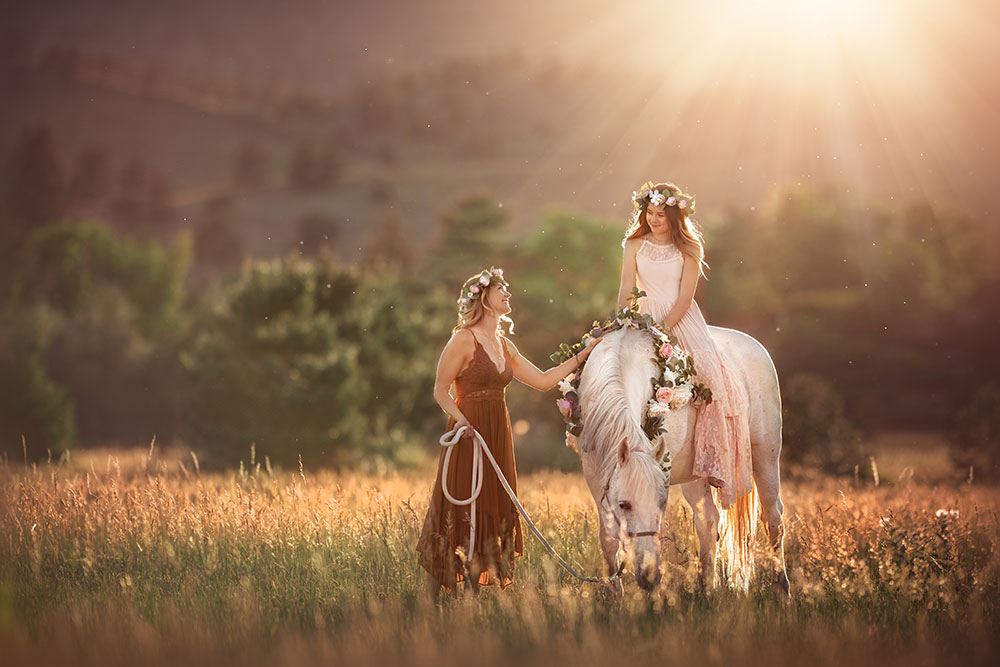 D'Ann Boal defines her photographic style as romantic, filled with light and a little magic—and we agree. She is adept at being able to weave stories of love, wonder, peace and gratitude into her imagery. With a studio in a little cottage on her Colorado farm, she's able to offer her clients the pastures of her farm, nearby country fields and mountain views under sunset skies along the Colorado Front Range.
When I was starting out over a decade ago and still finding my artistic voice, I wanted to create images that were light and airy. But as I've grown and found my voice, my style has evolved. The golden light and mountain views of Colorado have made their way into my artistic voice. I love warm, colorful imagery with lots of depth where light is one of the main subjects. My style is feminine and romantic, and I love incorporating flowers and painterly light into my work whenever possible.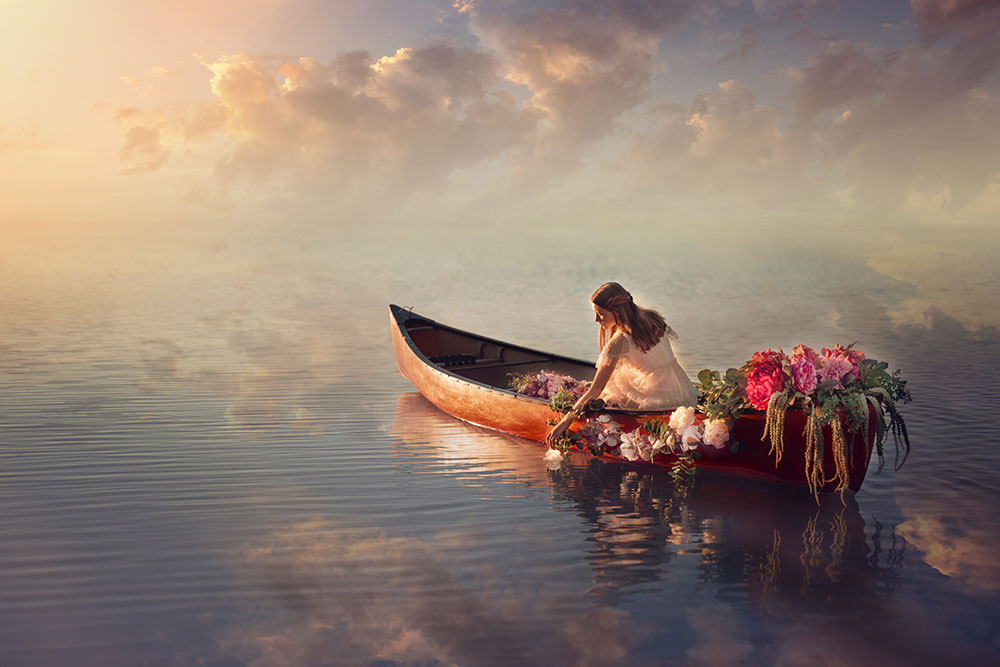 D'Ann will add simple props when appropriate—as a statement piece, if you will—so long as it doesn't compete with the story she's telling. Less is more. And that can be something as simple as the movement of a flowery dress, bouquet of flowers or boat on the water to add a feeling of timelessness to the image.
Whether it's a family out in a field in backlight, or a single subject in the studio under moody Rembrandt lighting, D'Ann strives to bring her creative vision to life. Instead of rushing and shooting a ton of images, she'll slow down to create the photos that align with her artistic vision.
Heirloom Art Creation for Clients
Just as important as the photographs she makes is what she is able to create for her clients. As a professional photographer, it is important to her that the images she's worked so hard to create get to be seen and enjoyed for years to come.
Whether it's my own work or for my clients, I create art to be printed. It can be an heirloom coffee table album, prints to tuck on shelves around the home, or big pieces of fine art, my photographs are made with the intention to be shared and enjoyed in tangible form.
Just photographing a client and their family and delivering digital files is not for D'Ann. "I think the saddest outcome a photograph could have is to live on a flash drive collecting dust in the kitchen drawer," she says. D'Ann explains that "when we sell only digital files, we miss out on the high profitability that selling products provides." Selling products—prints, albums, wall-art—is a win-win business model. "We can be extremely profitable, while ensuring our clients have memories and artwork they love more with every year," she adds.
Printed photographs have the power to bring us back in time. They remind us of our priorities. They make us laugh out loud. They are the bottled-up moment of what we love most.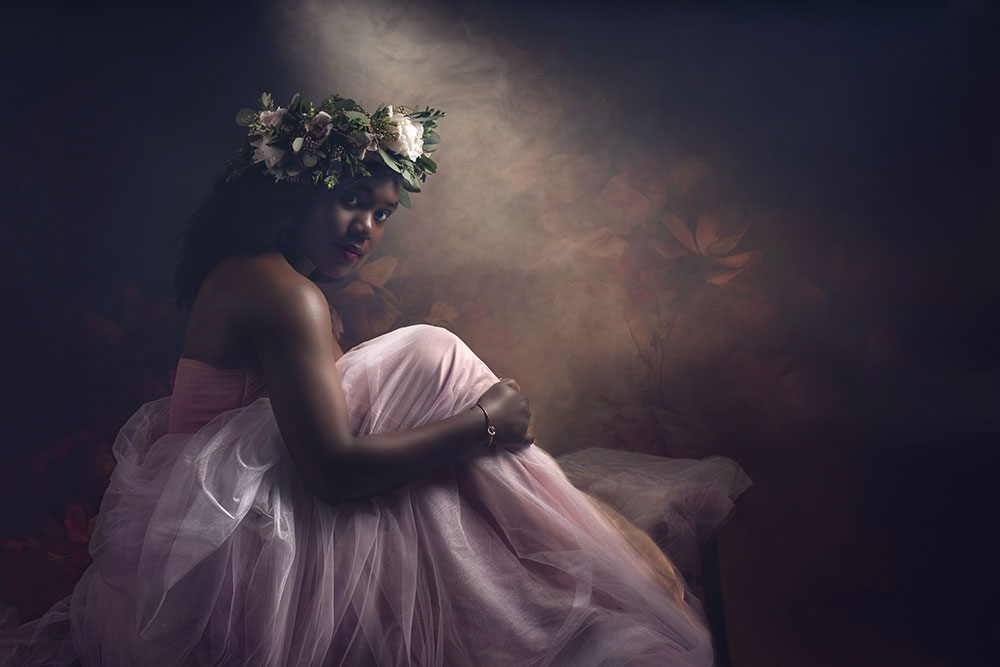 Always a Teacher
D'Ann is involved with The Click Community (formerly Clickinmoms), which gives its community members a place to ask questions, get support, critique photos, and learn. She teaches two workshops as a Click Pro Elite, The Art of Abundance: Business Strategies for the Boutique Photographer and Understanding Light. She has written three self-paced courses on light, editing and storytelling; and also hosts her own Farm & Fairytale Workshop.
D'Ann feels she was born to teach (she does have a Master's degree in education). She uses Instagram as a way to share her knowledge with behind the scenes videos and photography tips. "I know how daunting it can be to see a polished Instagram page and think everything comes effortlessly," she explains."
Photography can be intimidating, so I love to show how easy it can be, or demystify a confusing concept, or simply show how much effort went into getting a shot! Teaching through social media, in-person at workshops and speaking events gives meaning to my work. If I can help others grow, it incentivizes me to keep learning and growing so I have more to share!
We're always interested to learn about those artists who are inspiration to our creators. D'Ann notes that she is influenced by many great creators: "Elena Shumilova's ethereal use of light has influenced me from the beginning. Meg Loeks is a master and one of the most giving and prolific photographers I've met. I love the magical quality of Paige Tingey's landscape work, and I'm always inspired by Jackie Haxthausen's creativity. I am also influenced by movies and TV series like the use of light in Queen's Gambit, the storytelling shots in Anne with an E, the soulful cinematography of the One Hundred Foot Journey, and poetry by Mary Oliver. "