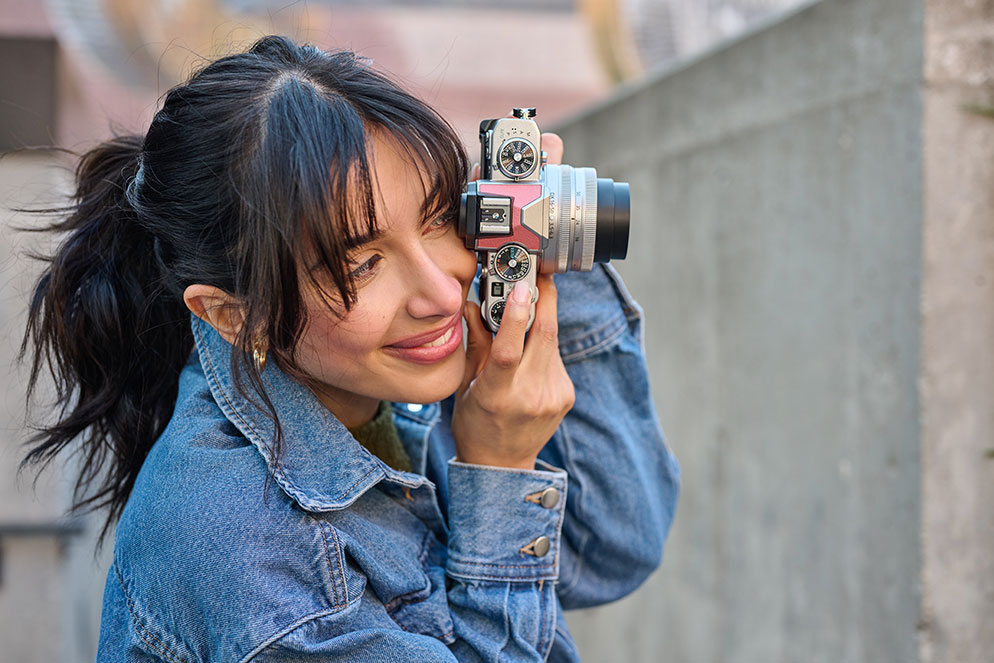 As a content creator or vlogger, you know that you need to be able to rely on your gear to be able to produce the quality content your followers demand. And that means a camera that you can depend on, like the Nikon Z series mirrorless cameras.
Mirrorless cameras offer more features and functionality packed into a smaller package than the cameras your parents used to use. Sorry mom and dad!
The most important decision to make about a camera purchase is which one is right for your needs. So, you'll want to think not only of what you'll use the camera for today but what you might need it for in the future as well.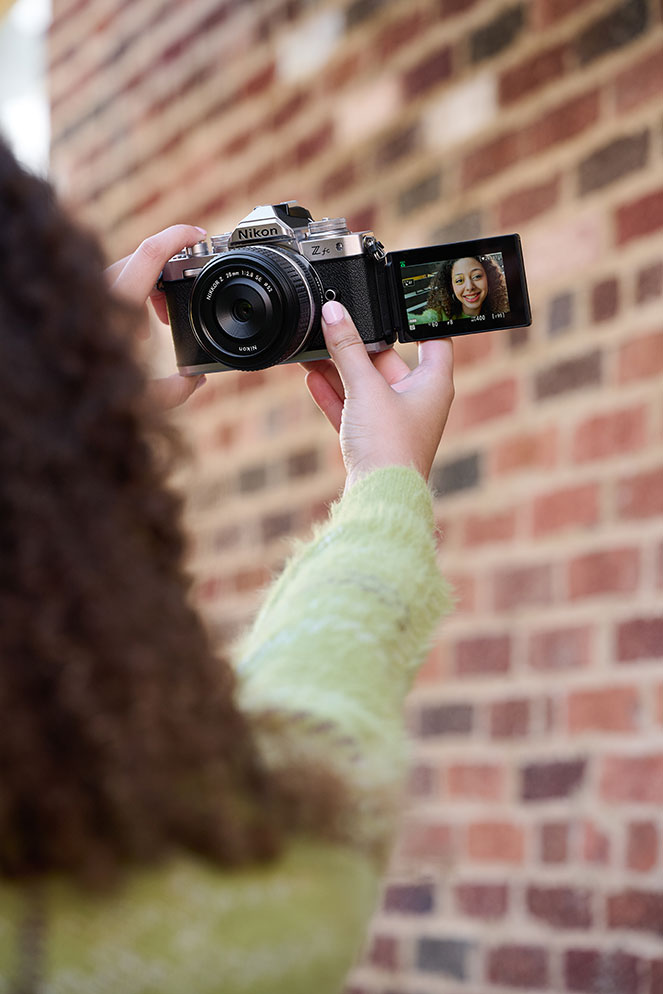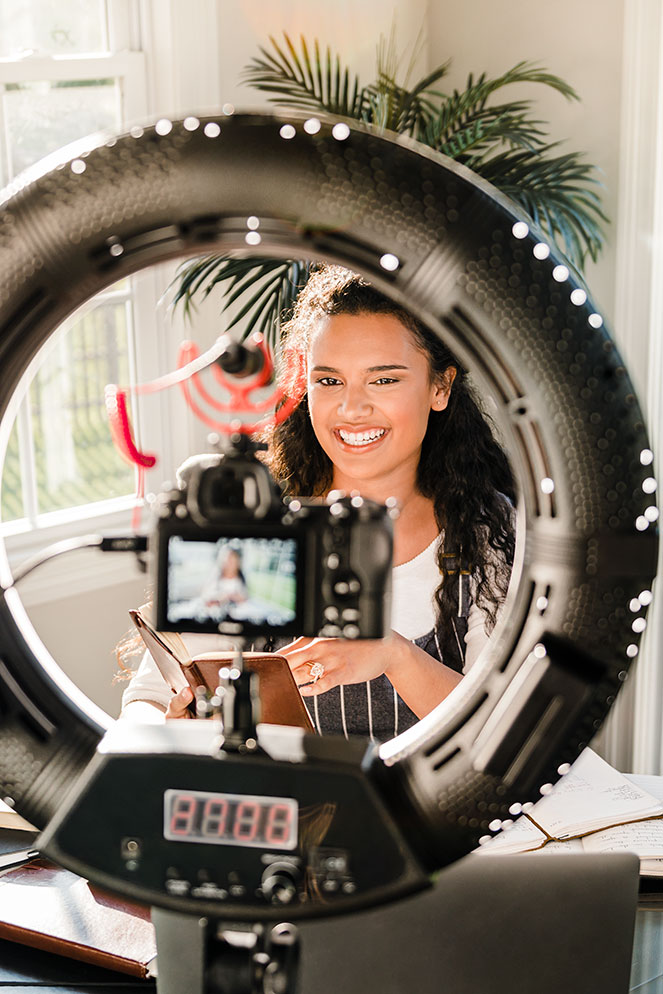 Mirrorless cameras are smaller and lighter than DSLRs. If you want a super small and compact camera, an APS-C size/DX format model like the Z 30, Z 50 or Z fc would work well for your needs. Need the extra battery life, and robustness of a full frame/FX format camera? You may do well with the Z 5 or Z 6II.
And cameras are not just for taking pretty pictures either. Today's mirrorless cameras can capture 4K video footage, time lapse videos in-camera and even slow motion at 100 or 120 fps.
Other features that are must-haves in today's digital age are built-in Bluetooth® and Wi-Fi® so you can quickly and easily transfer photos and video to a compatible smartphone using the free SnapBridge app or transfer them wirelessly to a personal computer.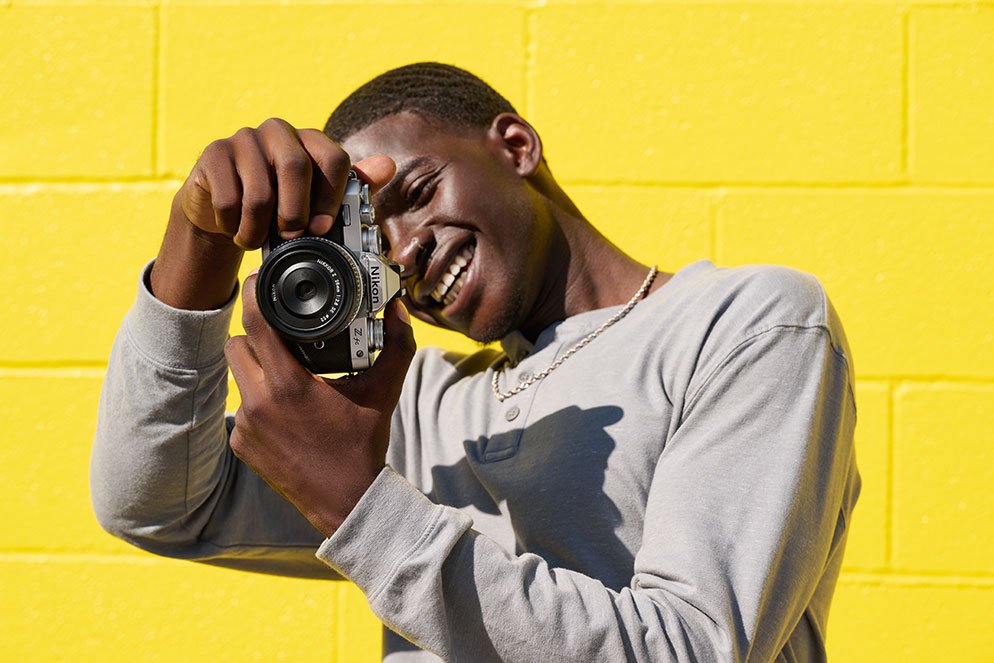 For the Do-It-Yourself Creator
For those creators who are the director, camera operator and host of your own videos, you've got flexible options for changing settings and starting and stopping video without having to walk off of your set to change settings.
The SnapBridge app on your smartphone practically turns your phone into a remote. Or use Nikon's ML-L7 which is a small handheld remote that lets you control most Nikon mirrorless cameras.
The Creator's Accessory Kit for Z 30 even gives you most everything you need to get started vlogging including a small handheld tripod/grip from Smallrig that even houses the ML-L7 remote control and a RØDE Videomicro™ microphone (with windscreen).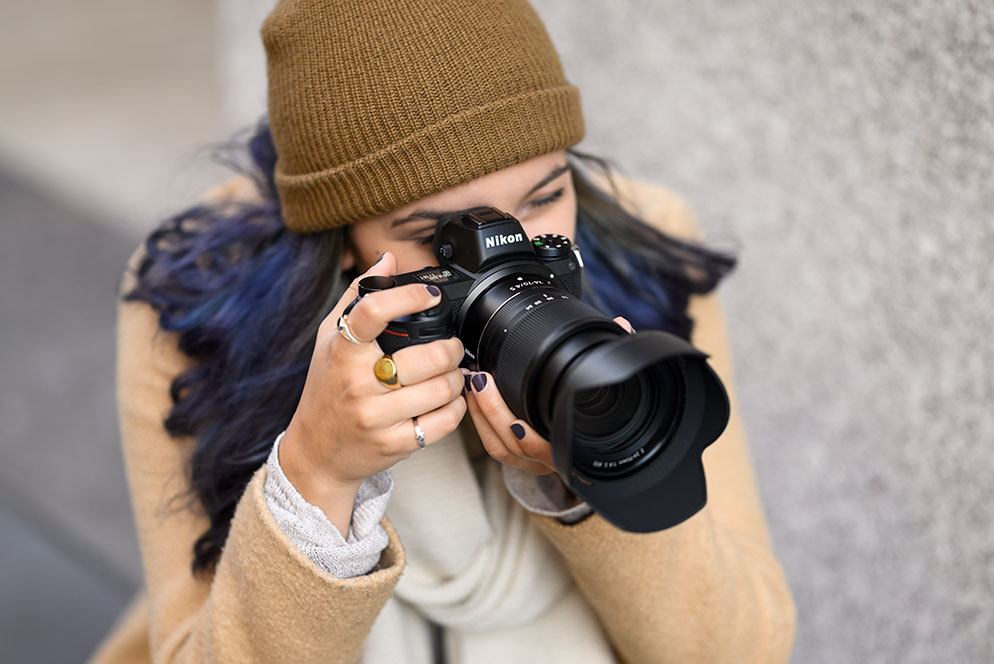 Why you need a dedicated camera
A mirrorless camera has a much larger and higher quality camera sensor than the one on your smartphone, so images and video you can produce in low light situations will look much better, be sharper, crisper and files will be cleaner with less noise. This makes post-production editing (if you need to go that route) much easier.
Along with the quality from the image sensor, you've got a lot more versatility in lens selection with an interchangeable lens mirrorless camera. Choose from ultra-wide and wide-angle lenses to macro lenses, telephoto and super-telephoto focal lengths. The variety of focal length choices can really make a difference in how your content is differentiated from someone using a smartphone (limited zoom or macro capabilities or depth of field control) to really make your subject pop against the background. Lastly, a larger image sensor will be able to provide more resolution, so you can actually crop into photos or video if you need to without the file degrading to the point of being unusable.