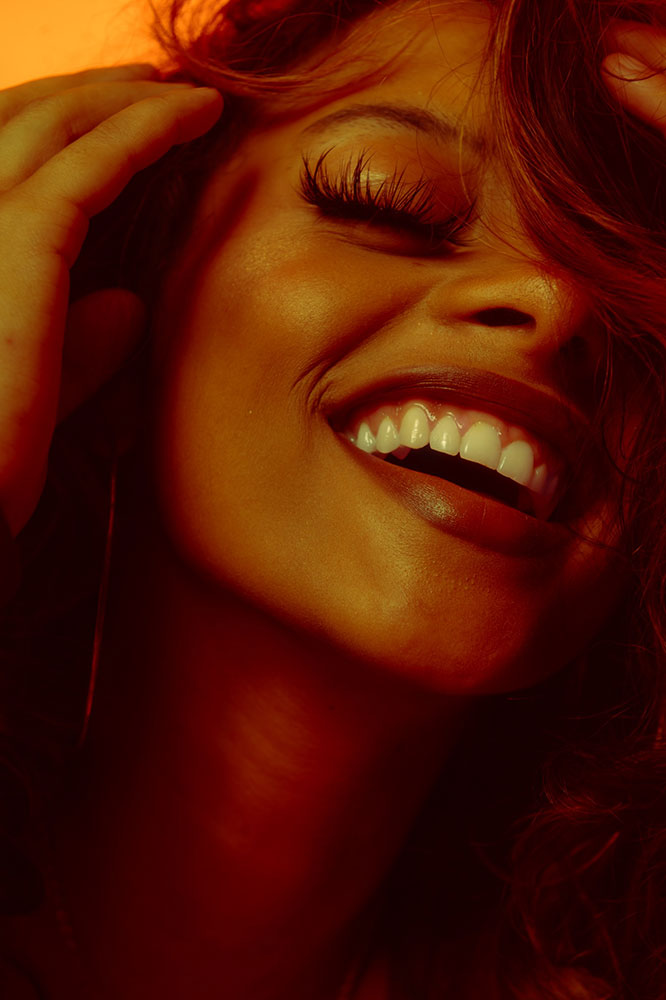 Inari Briana is a photographer first and foremost however she also delves into the world of content creation because, as she says, "there is no limit to how creative you can be."
Inspired by cinema, music, and pop culture, her work is split about 50/50 commercial and portraiture.
"Growing up, I was always an escapist. I would dive into the world of television, letting my mind roam and thinking of ways to enhance what I see and pay homage to those who've come before me. I would get inspired by the photographs in magazines and advertisements. Whenever something caught my eye, I always found a way to make it my own."
Inari defines her work as colorful, bold and cinematic.
"I am very particular about the colors I use in my portraits. Cinema and film will forever play a role in how I capture my images, whether it be the colors or how it's shot."
Another important element to her work is storytelling.
"Storytelling is the embodiment of how my imagery looks. Every image I capture has a meaning behind why it is captured. Although some images are only used for promotional purposes, I still manage to find ways to express myself through my own projects. What better way to do that than with the art of storytelling?"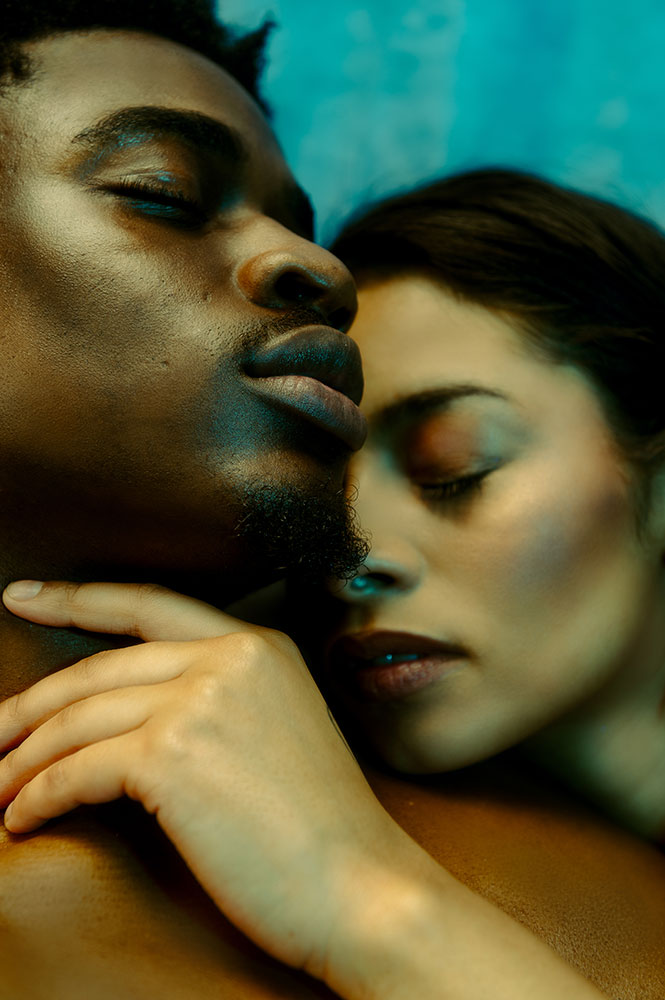 Stepping in front of the camera
"I make it my mission to bring the beauty and confidence out of each person I shoot," Inari says. In fact, she has often taken to stepping in front of the camera to show how anyone can be confident.
"Being in front of the camera used to be the biggest challenge for me. Meeting me now, you'd never believe that at one point in time, I was shy and self-conscious about how I looked." She explains that it was necessary for her to see herself as others do. "Being in front of the camera truly helped with my confidence 100%," she says, adding, "Not only did it help with my confidence, but it revealed how I should go about directing my models for shoots and creating an atmosphere where my clients feel the most confident."
I believe that everyone is beautiful even when they don't believe it themselves. Confidence is a viable trait to have and could sometimes be hard to gain or maintain. If there is any way to make sure that each person, I work with can give me at least 95%, I will do whatever it takes to make it happen.
"Growing up, I had always been insecure about the color of my skin. It took me a very long time to embrace the skin that I'm in. Although I can shoot any and every skin color, I enjoy shooting dark skin and highlighting that black skin is very beautiful."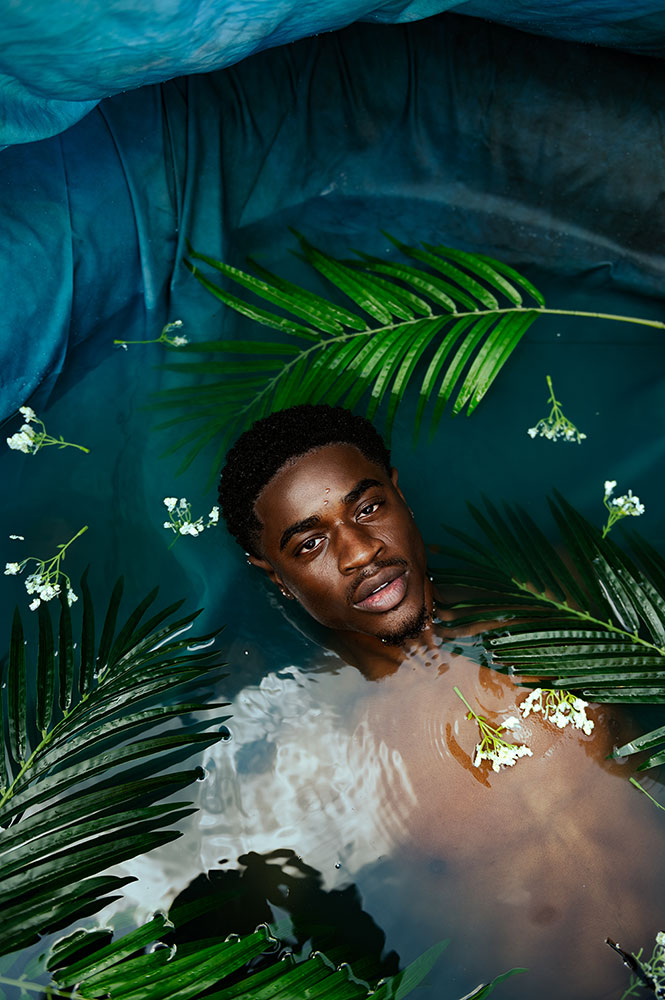 Surrounding yourself with like-minded creatives
Inari is a member of the Black Women Photographers group. She explains how important the group is for like-minded creatives:
"Having a group like Black Women Photographers is extremely important for women like myself. We need a support system like BWP to give younger creatives a chance to see that they aren't alone and that there are opportunities and resources for all of us, despite what we may have always believed."
Inari elaborates further:
"There are many challenges that come with being a black photographer let alone a black female photographer. You can believe your work is just as good as the next person but there is always going to be someone right behind you telling you that you're not that great… It can sometimes feel like there are so many things stacked against you."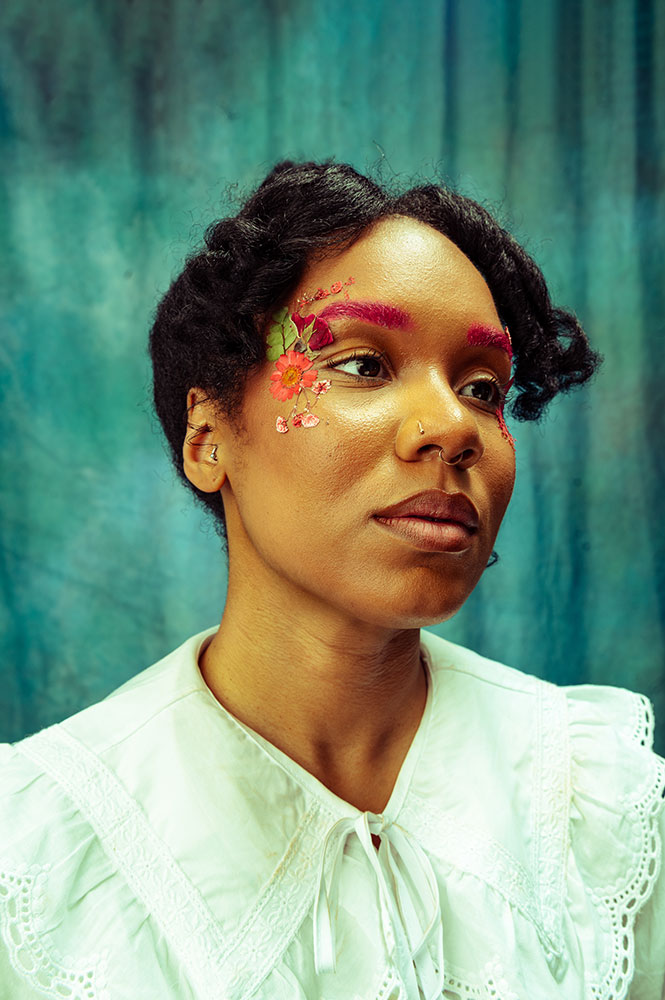 Prepping for a shoot
Inari explains how she goes about creating concepts for her commercial shoots. She begins with mood boards or pitch decks. Once a concept is agreed upon, she'll start producing the project. "I am constantly looking for ways to create something different [for every shoot]," she explains, though her style can be seen throughout all of her work.
Inari utilizes both backgrounds and props smartly, depending upon the type of shoot she's on. She's even found herself finding small props and creating shoots around them. She loves using textured backdrops as well. She notes that set design really helps you set the tone for how your projects will run. "I love color. I also tend to find myself being very minimal with colors so when I do use it, I make sure it stands out and sets the tone for the shoot," Inari says.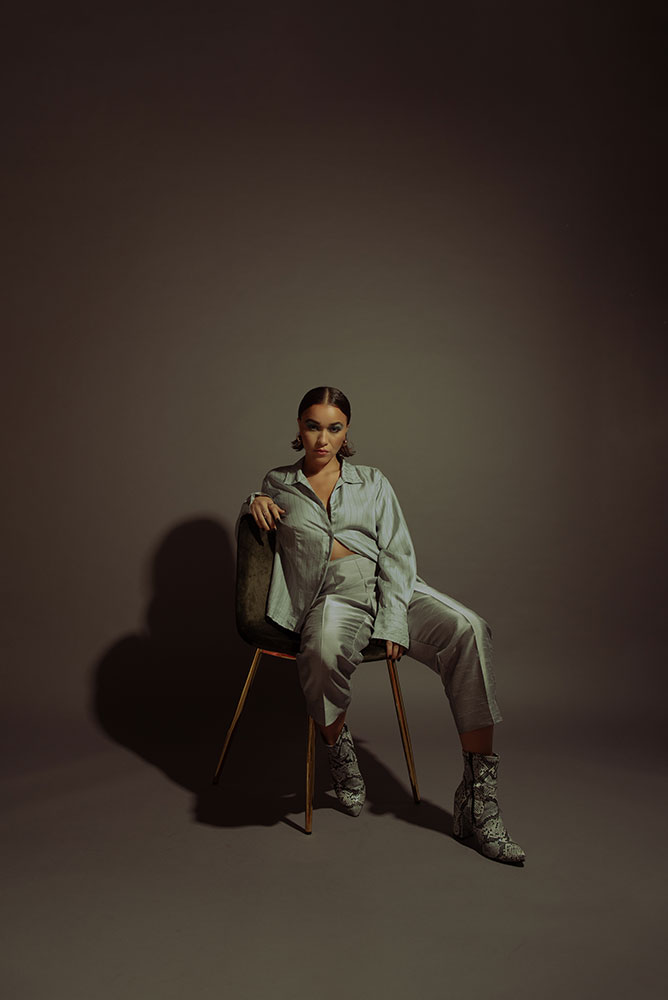 A tip for young creatives
We asked Inari for advice she'd offer to young creatives thinking about a career in photography. "Don't talk about it [leaping into photography], just do it. The more you talk about it, the easier it is to talk yourself out of it. Just rip the band-aid off and start the journey. You won't regret it," she concludes.
---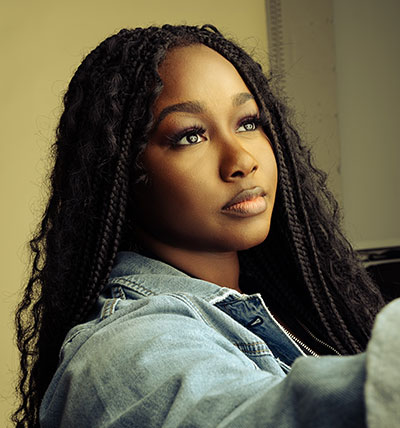 Inari Briana
Inari Briana is a 27-year-old commercial and editorial photographer born, raised, and based in Atlanta, GA. She has worked for notable brands and publications such as Savage X Fenty, Meta and Cîroc. Her photography career has continued to emerge through a remarkable style of storytelling. She prides herself on collaborating with likeminded individuals and showcasing thought-provoking work through her photographs. Whether Inari is collaborating with other creatives or providing a platform for other POC photographers, she prides herself on showcasing timeless representation through colorful imagery. She's influenced by photographers: Adrienne Raquel, Renell Medrano, Diwang Valdez, Donte & Ahmad (ABDM), Peggy Sirota and Annie Leibovitz.
---