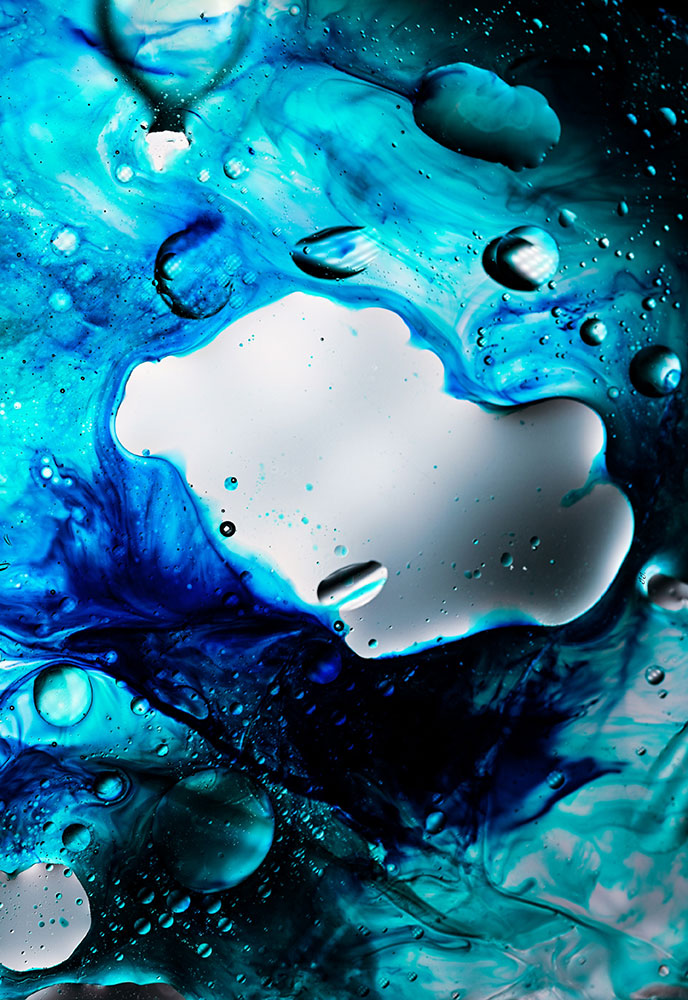 Photographer Jasmin Javon is passionate about photography and her specialty is macro abstract photography.
"Each style of photography has its own element that captivates me. I enjoy landscape photography for the way it submerges me into the beauty of nature; B&W photography, for the way it plays with light; and portrait photography for the way it captures the essence and identity of someone. I started out as a portrait photographer, so it will always have a place in my heart."
With her abstract macro work, she lives to create art that makes you pause and explore the work in detail with your imagination. In fact, she utilizes composition, angle and light or exaggeration of elements like form, shape, color and texture to turn a photograph into a piece of art. She defines her work as Abstract Fine Art or Photographic Abstract Art.
"I'm inspired by art itself and the art in nature. The way the clouds move across the sky, or the reflection of the setting sun on the ocean. I also get inspired watching artists do things like paint pours, or work with acrylic resins. I can watch that stuff for hours. I LOVE watching creators put their soul into their work. That's what inspires me to do the same."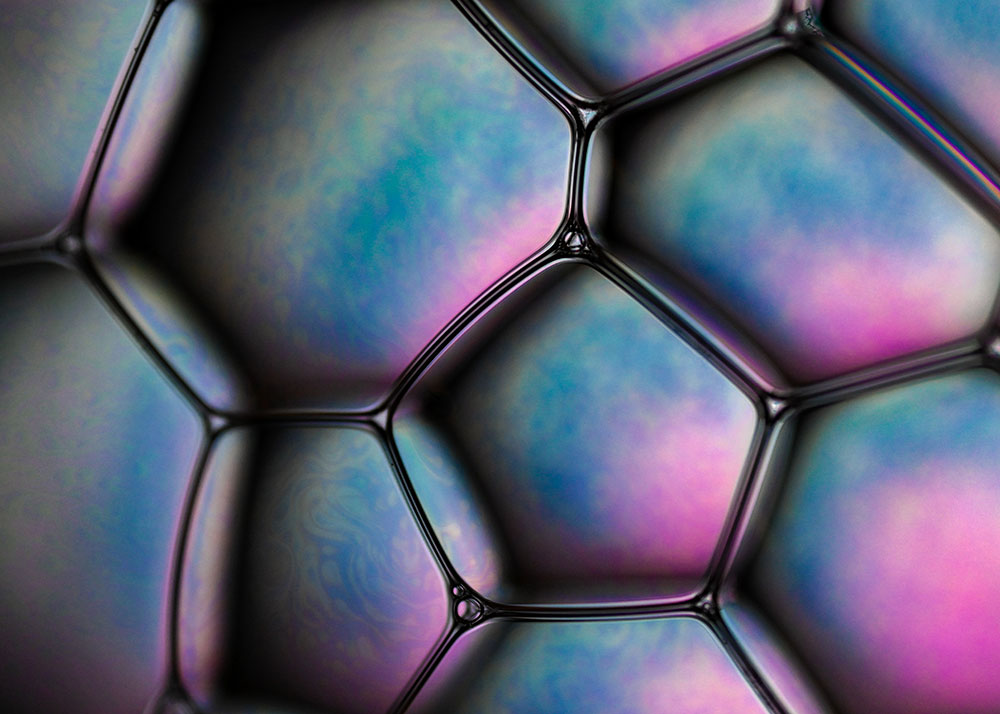 Techniques in macro
There are a variety of techniques that Jasmin uses to create her abstract art, however they're all macro. In fact, early on she had only an entry-level DSLR, kit lens and extension tubes to make these images. She's since moved to the Z 50 mirrorless camera and NIKKOR Z MC 50mm f/2.8 lens.
Jasmin taught herself the various techniques she uses by doing a lot of research on the internet. She explains that she was determined to perfect her craft.
"At the time [I began] I couldn't afford a true macro lens so my first thought was "How can I accomplish the same results of a macro lens on a budget?" The answer was extension tubes. The only con about using these tubes was the extra weight they added to the camera."
"Macro techniques allow me to zoom in on the details I find most intriguing compositionally. All of the images I take require selective focus to capture the tiny details, shapes and colors."
Some images use a technique similar to what you would do to create a fluid painting, others are more simple—soap bubbles or oil and water, or tendrils of smoke.
Jasmin started off photographing oil and water and her photography has: "evolved into more than I could have anticipated," she says. She has used common household products to create thought provoking images. Jasmin says she finds inspiration in the beauty of things that you typically wouldn't pay much attention to.
"The pure and simple interaction between water and oil is beautiful in the right light."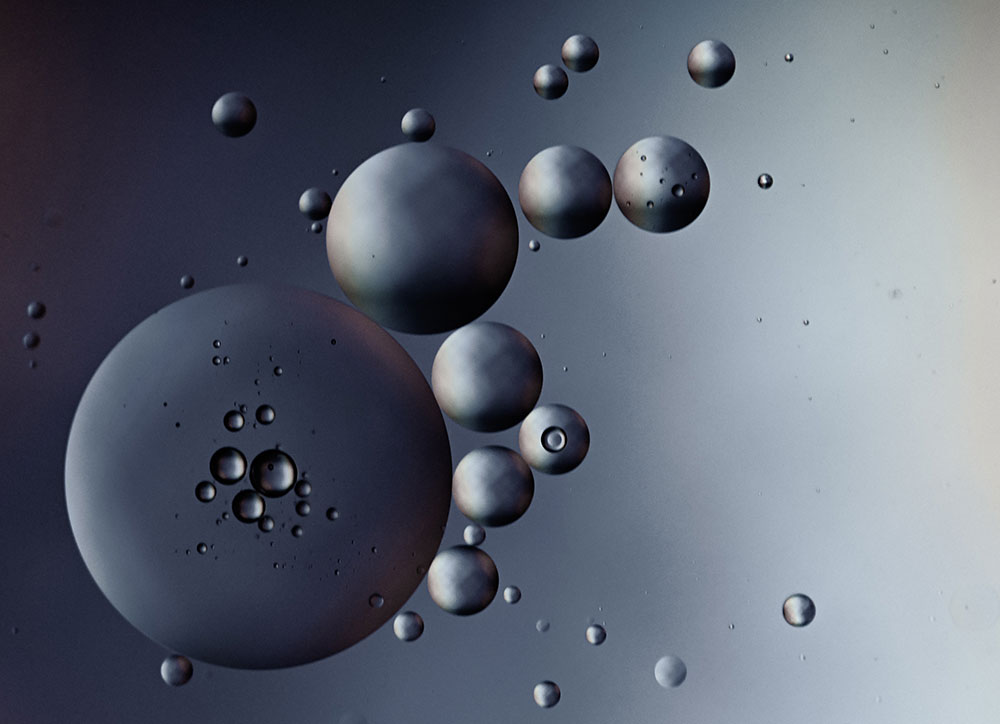 Putting in the work
Jasmin says she aims to shoot twice a week, for a minimum of 2-3 hours at a time. "I just get lost in it," she says. "When I'm shooting, I typically have an idea in mind of what technique I'll use and even what colors I want to go with," she says. Jasmin keeps a master list of ideas and adds to the list as inspiration strikes. However, she'll also let spontaneity dictate what she shoots. "I will change up the colors and styles at least 3-4 times during one shoot," she explains.
Jasmin is always testing different materials, in different lighting with different colors and shapes to see what she can change from the last shoot. "I never want my audience to get bored with my work. I love creating new things because it makes me realize how limitless this craft is. I crave the creative aspect of making something out of nothing. It is so satisfying and invigorating to me. Moreover, I want to appeal to more than just one person's interests."
"The NIKKOR Z MC 50mm f/2.8 lens is just remarkable," Jasmin notes. "I was very surprised at how compact and lightweight this camera is with the lens attached."
"I thoroughly enjoy the sharpness of the images I get and how easily I am able to focus tightly on subjects." She also loves the versatility of the lens, "I can go from macro to full frame in an instant."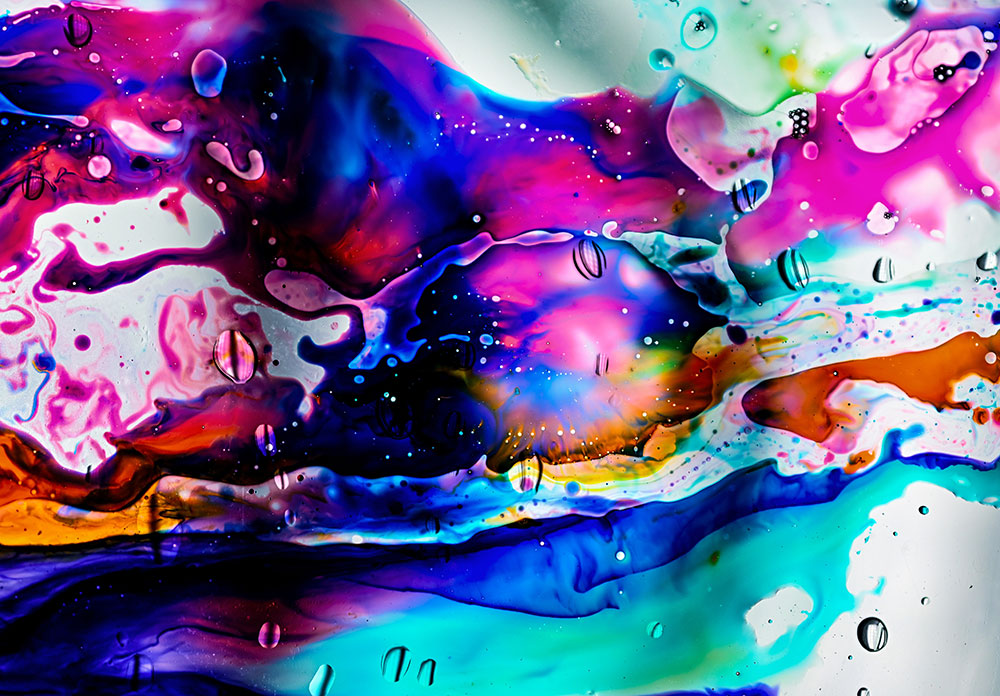 Just doing it
Jasmin had worked as a studio portrait photographer and even for Disneyland as a Photopass photographer. While she loved bringing memories to people that she knew would be cherished forever, she also wanted her work to be taken more seriously.
She thought to herself, "What do I have to lose if I go after my dream of being a photographer?" Jasmin says she took that and ran with it. "My first camera ever was a Nikon COOLPIX 2500 and here I am being interviewed by one of the top camera companies in the world. I am living testimony that going after what you're passionate about can only bring good things to you. I believe if you go after what you love doing with all your heart, you can't fail."
Jasmin utilizes Instagram to build awareness about her abstract macro photography and has been able to reach a worldwide audience for her work. "I love engaging with fellow artists & photographers, reaching new audiences, and exploring the works of like-minded creators."