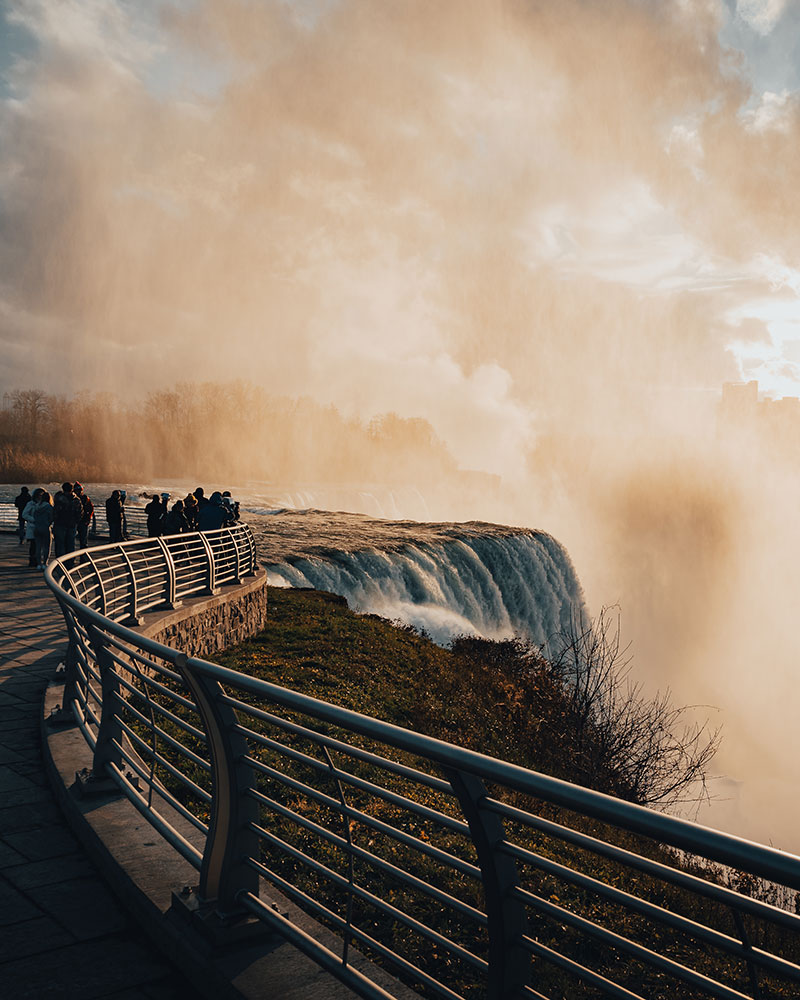 Have you ever looked at images of waterfalls with the silky smooth look to the water and thought to yourself, how did the photographer do that? Jeremey, fascinated with water and the power it holds was hooked from the first long exposure waterfall image he saw. It doesn't hurt that he's only about 10 minutes from Niagara Falls in New York, which made it easy to practice the technique. The Finger Lakes region is full of picturesque waterfalls and is also accessible to him by car.
Jeremey's images have a strong sense of mood. He defines his work as "something different with a slightly cinematic feel to it."
Since many picturesque spots are also popular "instagram spots" Jeremey says he'll make that quick shot but immediately look for a new angle or perspective to create something uniquely different from the crowds.
My favorite times to shoot are during sunset and sunrise. I love the light produced during these times. When the sun is low in the sky, it can create some great shadows which helps with the mood. I also tend to shoot a little underexposed to protect the highlights.
When everyone is shooting a sunset, I'll turn around and see what's behind us.
I try and push my colors around and find a unique look for a scene. Some of my favorite photographers have created a unique aesthetic and I strive to find my own as well.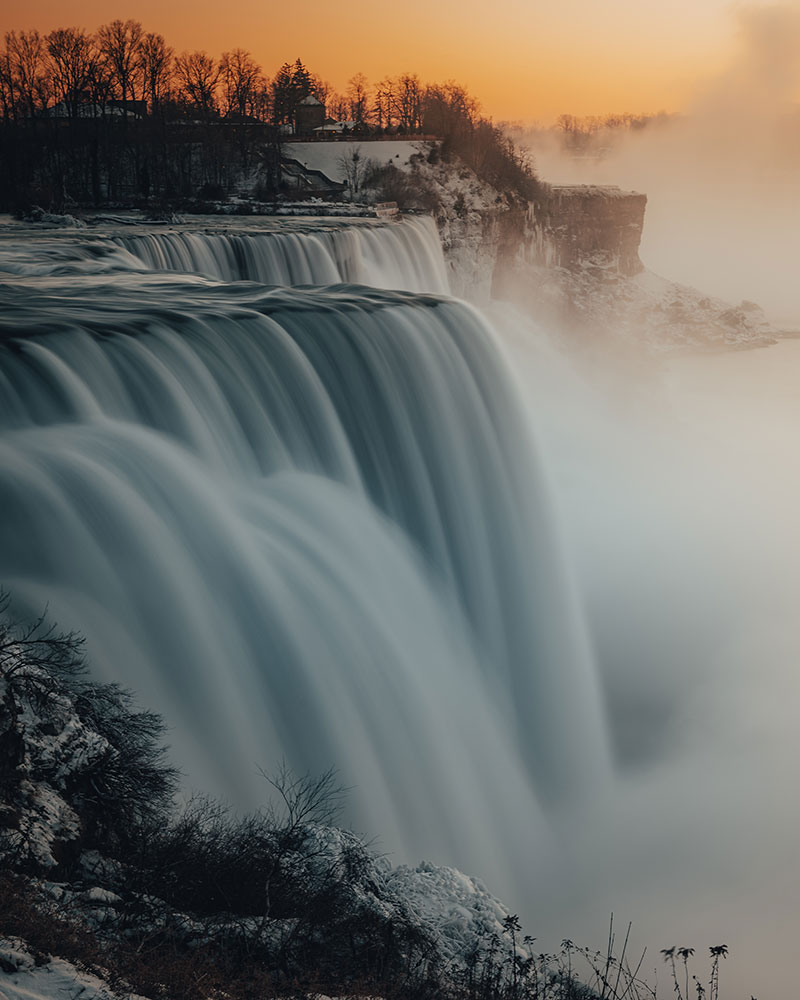 Inspired by nature
Jeremey finds inspiration from nature.
Photography lets the busy world slow down and slip away for a few minutes. I always aim to try and show the viewer something they have never seen before.
One may think that a landscape photographer just goes out and snaps whatever scene is in front of their camera, but that isn't always the case.
Whenever I plan a shoot, I spend a lot of time beforehand planning what types of shots I want to capture. I tend to look for natural lines. Once on a location, I look around for things I can use in frame, rocks in the water or a fallen tree. My goal is to try and create an interesting image. Sometimes that means sticking my lens through nearby trees or bushes to get a frame around my subject. I love layers and depth in my images. The foreground of a landscape is incredibly important, sometimes as much as the main subject. Sometimes you can just get low to the ground to add some interest.
Jeremey shares this analogy: To me, it's like the frosting on the cake. Yeah, cake is good, but it's that much better with frosting. A landscape photo can be great but with an interesting foreground or framing, it can be that much better.
I always push myself to try and find a new view, to capture something different. I think that comes from shooting Niagara Falls. When a location is shot so often, you have to think differently to find something unique.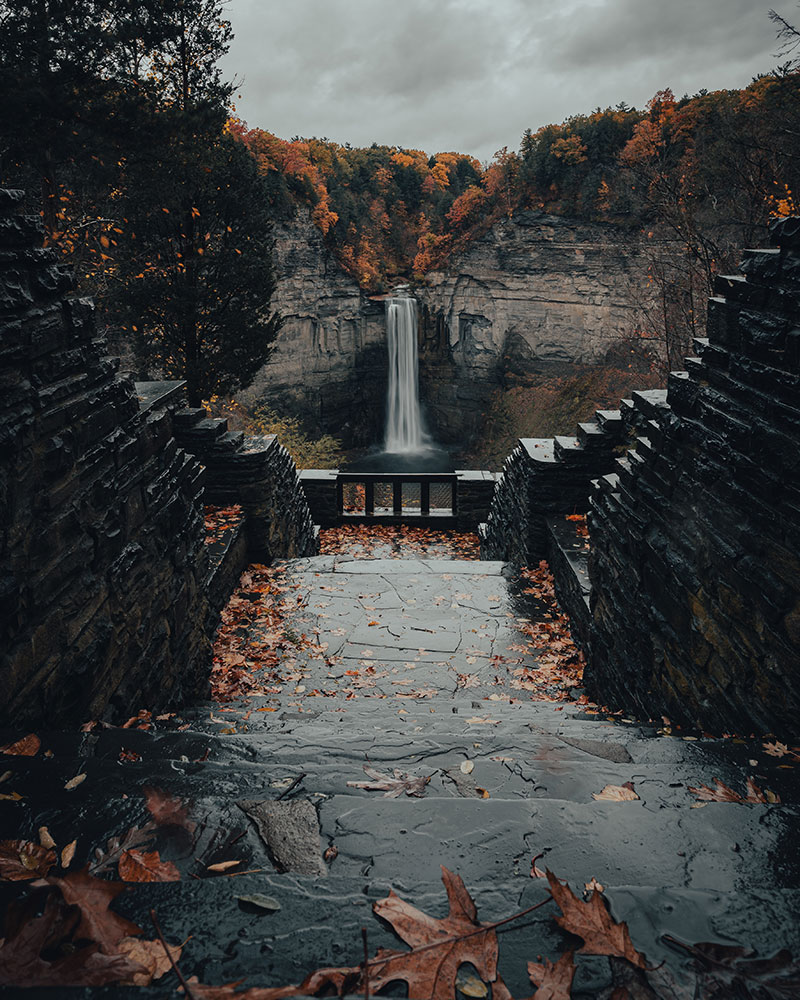 Step by Step
Jeremey finds that sunrise and sunset are the best times to shoot, as they can be quite moody and dramatic.
I love shooting at and after sunset the most. I love the warmth you get when shooting during sunset or sunrise. You can also get some colors in your skies that adds interest to your image. With the sun being lower in the sky, you can get more dramatic shadows and highlights. Blue hour is also a great time to shoot. The blue tones you can capture play well off of a warm sunset or sunrise image.
Go to settings:
Shutter speed is a 1 second exposure, adjusting it based on the flow of the waterfall. For high, fast flowing water, an image can often be taken with a somewhat faster shutter speed. Those with a slower water flow need a longer exposure.
He'll also look at the surrounding scene, tree branches or bushes, and adjust the shutter speed to balance out the moving water to the moving foliage.
To pull detail out of the smooth water and the surrounding scene, Jeremey sets an f/stop at f/8 - f/11.
And he typically uses a 2-5 stop variable ND / Mist filter to help block the light for longer exposures. The mist portion of the filter helps to bloom some of the highlights for a dream-like look.
To me, a silky-smooth waterfall always looks good but there can be times when the waterfall has an interesting look when frozen in time. A higher fall can really help the water to create some interesting shapes.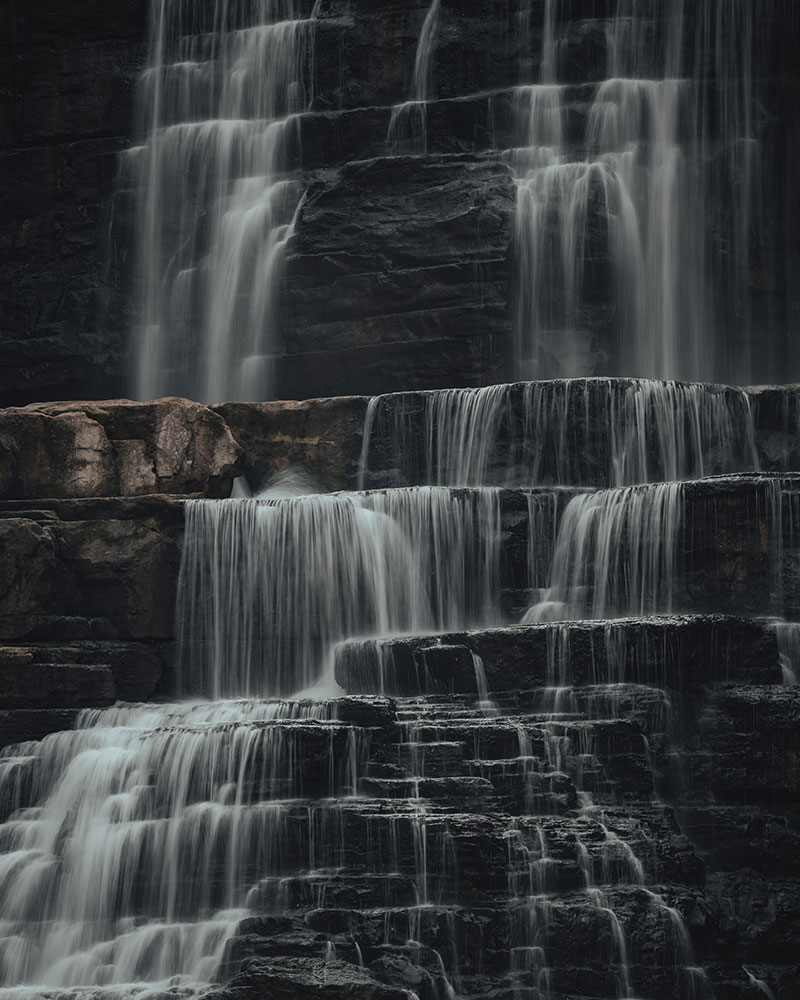 Knowing your subject
Shooting at Niagara Falls can be a real gamble sometimes. The mist from the falls can really add some character to an image. It can catch the golden light from a sunset and really bring in some color. When moving the right way, it looks great, however the mist is at the mercy of the wind. There are times at the Horseshoe Falls when the wind blows the mist back into the falls which can block a good view. It can also soak your lens and equipment. Thankfully with the weather sealing in the Z 6, I don't worry too much about it.
Whenever traveling, Jeremey is always on the lookout for a new waterfall to photograph. On day trips or family vacations, if there's a waterfall in the area, he'll plan to stop and shoot it.
Shooting new waterfalls is always thrilling and exciting but there is also comfort and familiarity shooting Niagara Falls. Being so close, I can run up to the park when I have some free time.
We asked Jeremey to share some advice for other landscape photographers:
Learn to shoot in all conditions.
Pay attention to your composition and adjust for distracting elements.
Experiment with different focal lengths and find your style. A wide-angle lens can show a large scene, full of interest. A telephoto lens will let you pick out details and find new looks.
Don't be afraid to experiment.
Learn color theory. It can really help when editing colors and moving tones around without the image falling apart.
---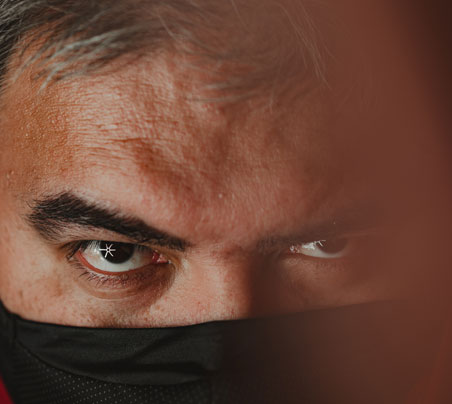 Jeremey Jamieson is a landscape photographer from Western New York who has had a love for photography for most of his life. After the birth of his son, he purchased his first DSLR (Nikon D3300), upgraded to a D7200 a few years later and now shoots with a mirrorless Nikon Z 6. Jeremey loves to travel around New York and capture landscapes, cityscapes, waterfalls, and anything else that catches his eye. He loves telling a story, finding fresh views, and delivering it all in a unique look. Jeremey is influenced by Danny Batista — as his portrait work has a lot of depth; Garrett King's storytellinig is a huge influence on his style and aesthetic; and Alen Palander, for being able to portray a compelling story through things that may seem ordinary at the moment but can be extraordinary.
---