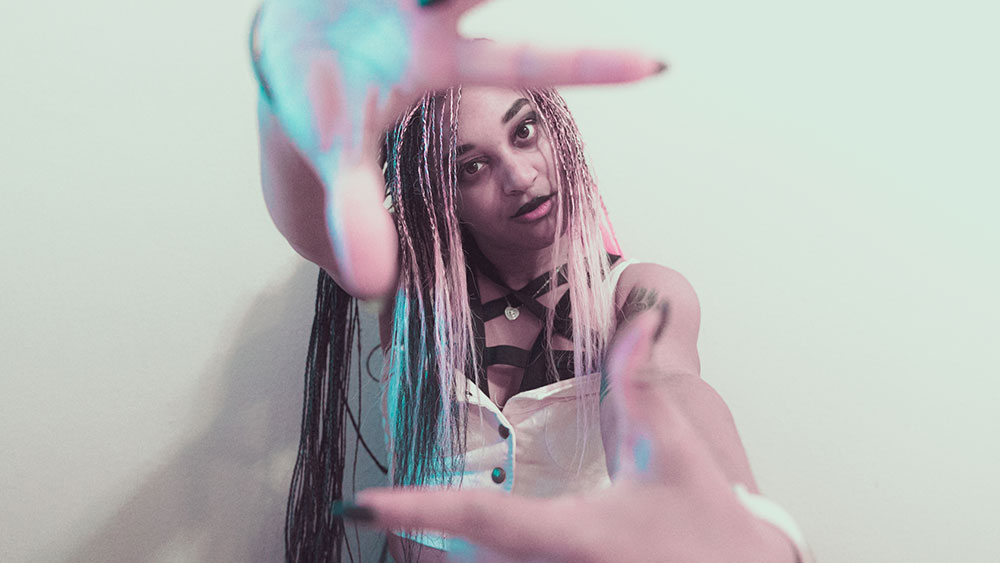 Like many other photographers during the pandemic lockdowns, Meagan Bolds has had to become more creative to keep her photography going. A concert photographer turned portraitist, Meagan also found that turning the camera on herself helped her grow her techniques for photographing others; including posing, lighting, new techniques to try, even new post-production ideas.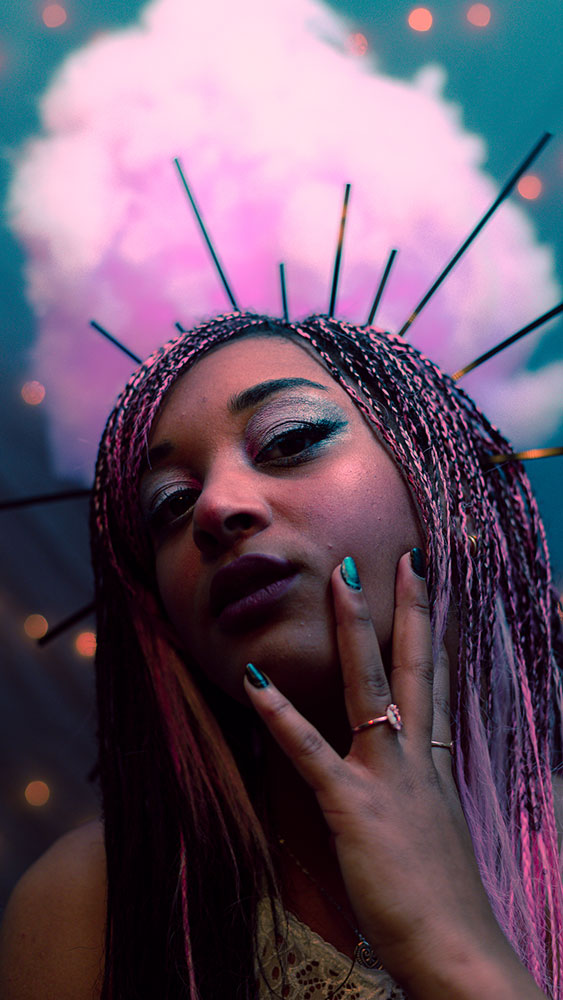 Practice makes perfect
"When I started shooting more portraits, I realized I didn't really know how to pose people. I'm a very hands-on learner, nothing sticks unless I get to practice at it, so I decided to put myself in front of the camera to work on it."
"My self-portraits took on a life of their own, though, when the pandemic started. I wanted to stay creative while staying isolated, and my options were taking pet portraits and self-portraits."
Ask how she defines her work and Meagan will tell you "Random. I make too many different things, especially now that I've been out of my usual element, to really put myself in a box. I guess I would say it's clean or bright. If I'm going to do anything, I'm going to add a pop of color or overexpose a little to make the scene more dreamlike."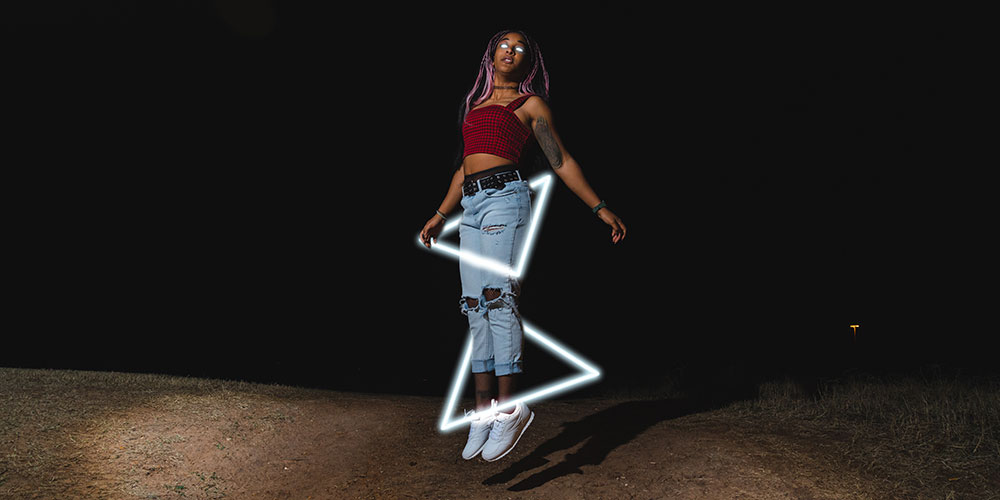 Just have fun
As Meagan notes, a self-portrait can be as simple as a quick selfie to show off your new hair color or makeup technique, to wanting a photo to practice a specific post-processing technique to getting the itch to take a photo and not having another model to collaborate with to planning a shoot specifically with herself as the model.
"I love the more intense, full studio shots. A lot of my photos are taken in a run-and-gun style and don't take a lot of planning, so there's something about actually planning the studio shoots that makes me more inclined to do them."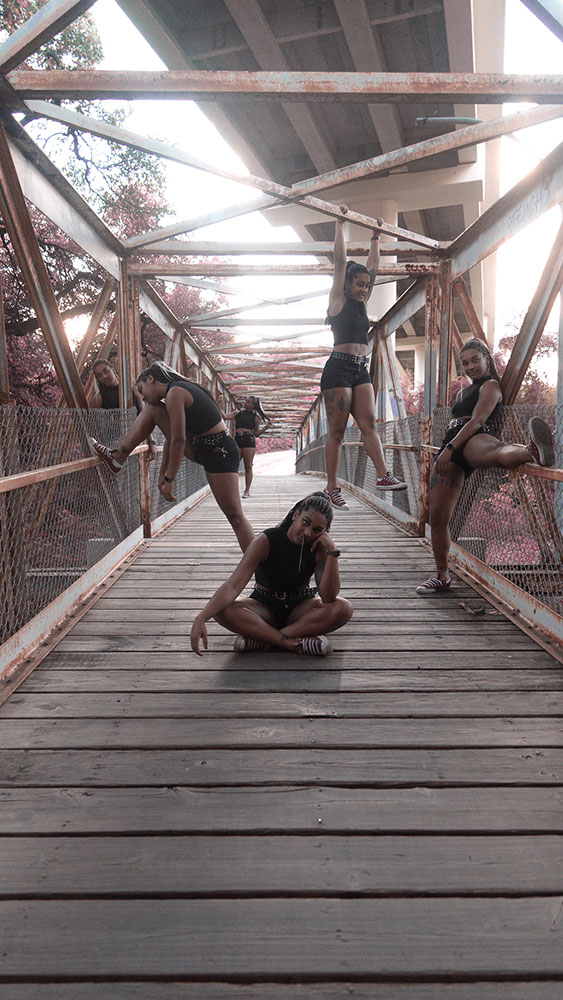 In control
More than a simple selfie, a self-portrait gives you full control of your work.
"I don't feel the pressure of 'make the client happy' and it allows me to be as creative or as basic as I want. It's the only time the product is 100% up to me."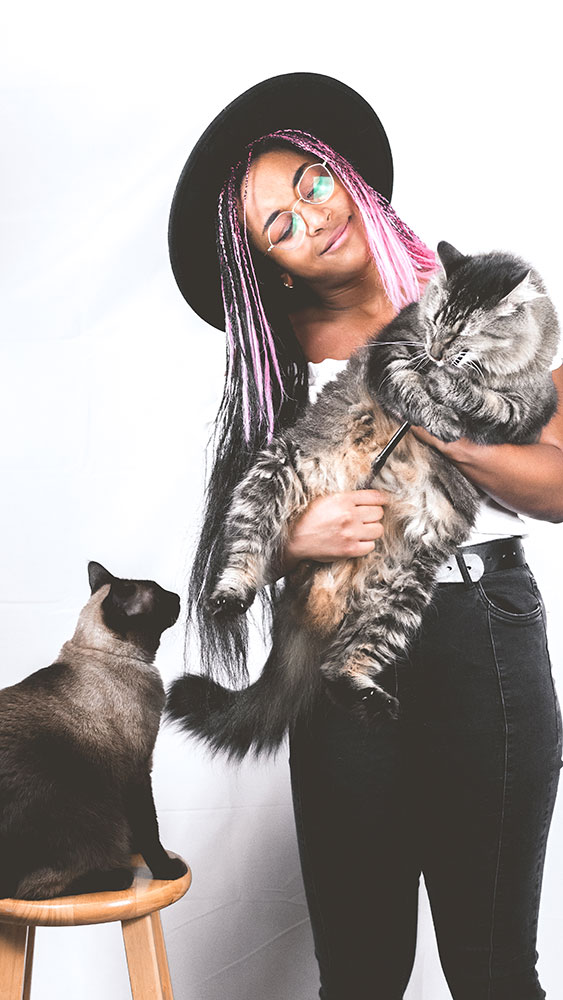 ---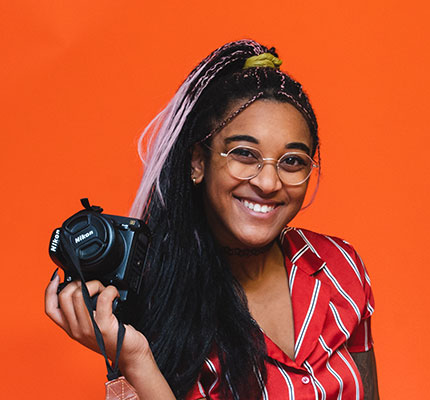 Meagan Bolds is a content creator based in Austin, TX. She specializes in photography, videography, graphic design, and social media management. She has been photographing concerts since 2015, and started branching out to other genres of photography, finding specific interests in travel, portrait, and Infrared photography. She is currently creating a series of self-portraits to test the limits of her creativity during a pandemic. Some of the artists whose work influences Meagan are: CeeCee Hood who heavily influenced how Meagan edited her concert imagery, Dieter Unrath for his edgy urban landscapes and his self-portraits, Courtney Coles, co-founder of the collective, To the Front, whose work is clean, real and raw, and Kay Dargen, known for her color and photo manipulation.
---