What do you get when you combine a lifelong love of the water with a passion for photography, and then move half-way around the world to paradise that is Guam? For Geremy Grey, it's the ability to pursue an interest in underwater photography. As a snorkeler and free diver, Geremy expresses his creativity through photographs taken both above and below the water line, using an AquaTech Imaging Solutions underwater housing for his Z 6, which gives him full control over his camera. He also plans to become a certified SCUBA diver.
Geremy says he's continuously inspired by the beauty within the water, with hopes to expand his underwater photography exploration abroad, capturing oceanic scenes and wildlife in other parts of the world.
I've always had an interest in underwater photography. I have followed a bunch of photographers in the field for a long while now and was always envious of their work. Once we moved to Guam, I knew that I had to seize the opportunity to start my journey with underwater photography.
Into the Wild
See the ocean as something to be treasured; to be in awe of the possibilities the ocean carries within it.
Geremy says he's motivated by the unknown. "You can look up the tide charts, know what the weather will be, but its nearly impossible to know what you'll be able to capture, how the light will affect the water, or what wildlife you will encounter on that swim. It's exciting to go out and see what the ocean has to offer!"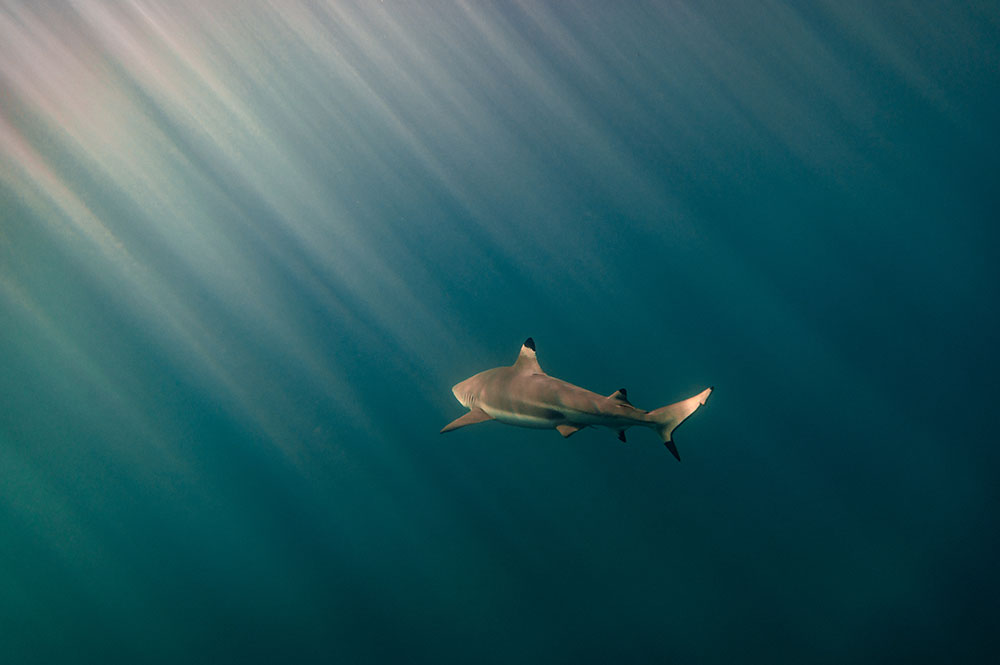 Geremy's favorite underwater subjects include wildlife, particularly sharks. "Getting over the fear was a big leap in my journey to photograph wild sharks which is making it all the more rewarding," he says.
Above the surface, Geremy is fascinated by waves and the water itself. "The sheer force they carry and the beauty they produce is something I strive to capture in my images," he explains.
Experimenting with rays of light and how light shines through the water is another subject he is fascinated with.
Color is also an important part of the imagery that Geremy creates.
We see the ocean and it's typically blue. What I like to explore is the varying degrees of color that can be found within that spectrum. Factors such as time of day, lighting conditions, and weather all affect the different hues of blue that we see. This is incredibly apparent under water. The same spot can be a totally different shade of blue at any given moment.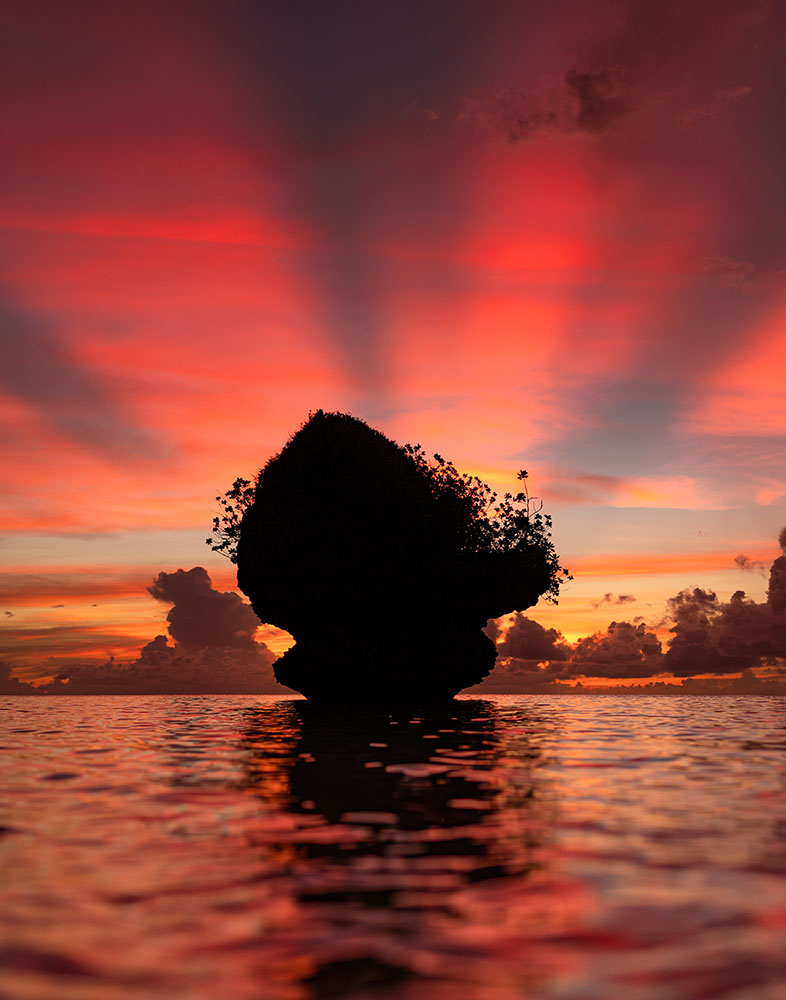 Dipping your toes into underwater photography
For anyone who's ever had an interest in underwater photography but never ventured to try it out, there are a few things to keep in mind—both while taking pictures as well as post processing.
Shoot RAW. Learn how to bring back tones in post processing and be patient with the process. Shooting underwater can feel unnatural, but with enough exposure and time in the water, you'll grow comfortable with it.
Always respect the ocean and the wildlife. It's often apparent if they're bothered by you, so respect their space and move along. If you go out enough, you'll get an image, but also be okay with leaving a dive with nothing exciting. It happens to us all!
Geremy uses Lightroom Classic to process his RAW images. He shoots RAW NEF files to be able to keep as much color as possible in the image files. He notes that he usually starts with color calibration and then move into lighting after he's nailed down the colors. He admits that at times, he'll walk away from an image and come back to it with fresh eyes. Geremy adds, "Underwater post-processing is significantly different from any other form of photography I've done. It's a challenge, but the results are extremely rewarding."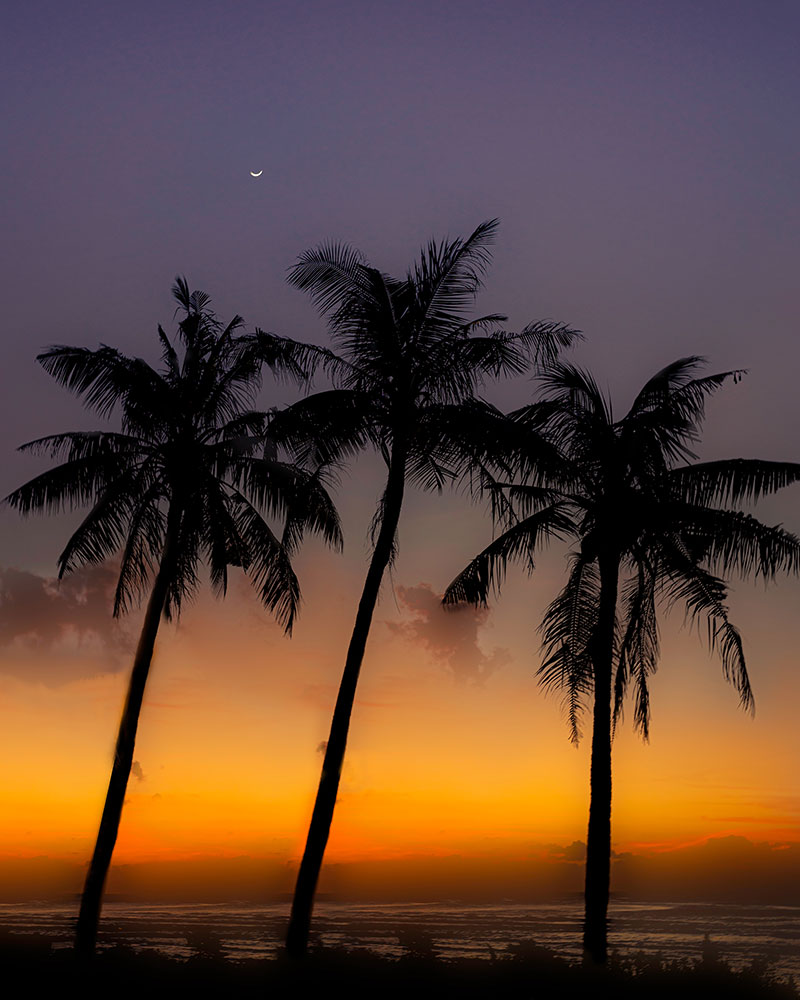 Underwater Bucket List
I'd really like to photograph Whale sharks and Great White sharks at some point. They can't be found on Guam, so it's a trip I'm looking forward to in the future. As far as locations, I would love to visit Australia. I follow a bunch of seascape and surf photographers from there and would absolutely love to get in the water to see what I can create.
What about the next five years?
I see myself continuing on this journey of underwater photography. I still have much to learn, many places to visit and photograph, so the opportunities are endless. I'd like to travel more with the intent to shoot different wildlife and seascapes around the world.
No longer a portrait/event photographer, Geremy emphasizes his underwater, wildlife, and documentary travel style photography on his website and Instagram. Although, he has experimented with underwater portraits a few times. He adds, "It's definitely something I'm wanting to expand on. If approached by a couple who wanted some sort of underwater wedding shoot, I don't think I'd be able to resist!"
---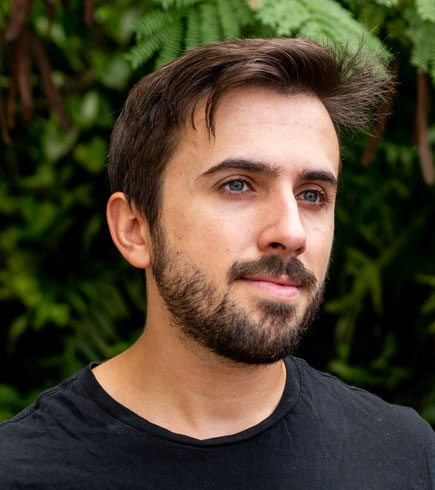 Geremy Grey
Geremy Grey is a 29-year-old photographer. He first started his journey in photography as an intern for a studio in Westchester, NY, shooting a variety of projects from weddings and mitzvahs, to school photos and concerts. After relocating with his family to Guam, Geremy has been able to pursue his long-time interest of underwater photography. Geremy's underwater photography has been influenced by Paul Nicken, Warren Keelan and Brian Skerry.
---