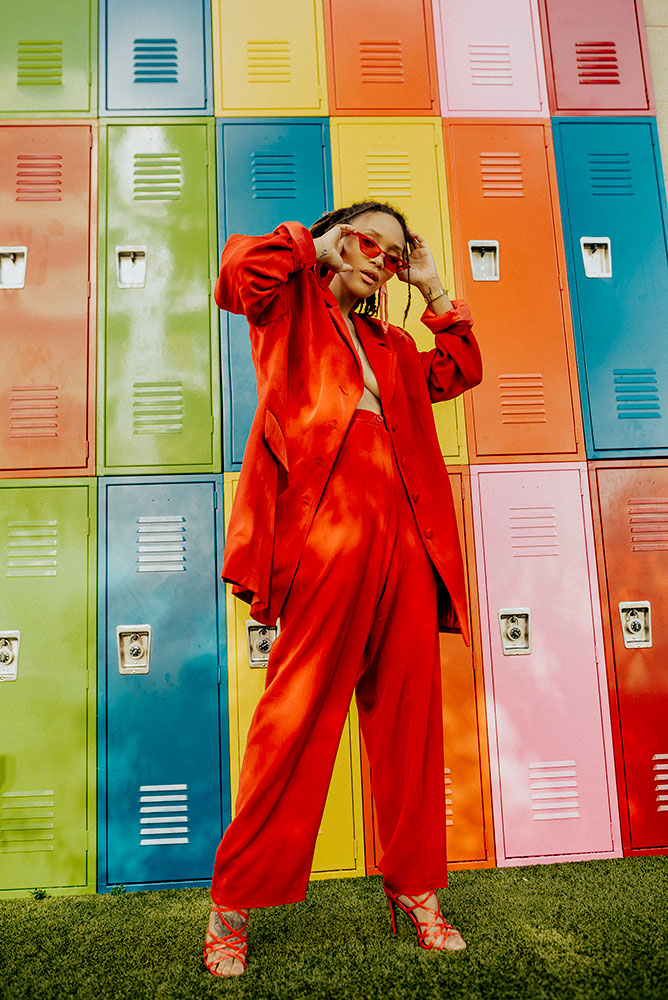 Cyndi Brown is a multi-faceted content creator with a background in photography, videography and graphic design. Her work spans commercial, lifestyle and portraiture. She says she doesn't really define her work as one type or another because she's always growing and trying new things.
Cyndi is known to her clients for the bold, dramatic colors you'll find in her imagery.
"Color is what I'm known for. I'm very intentional when it comes to concepts and mood boards and scouting—making sure the color element is always a priority."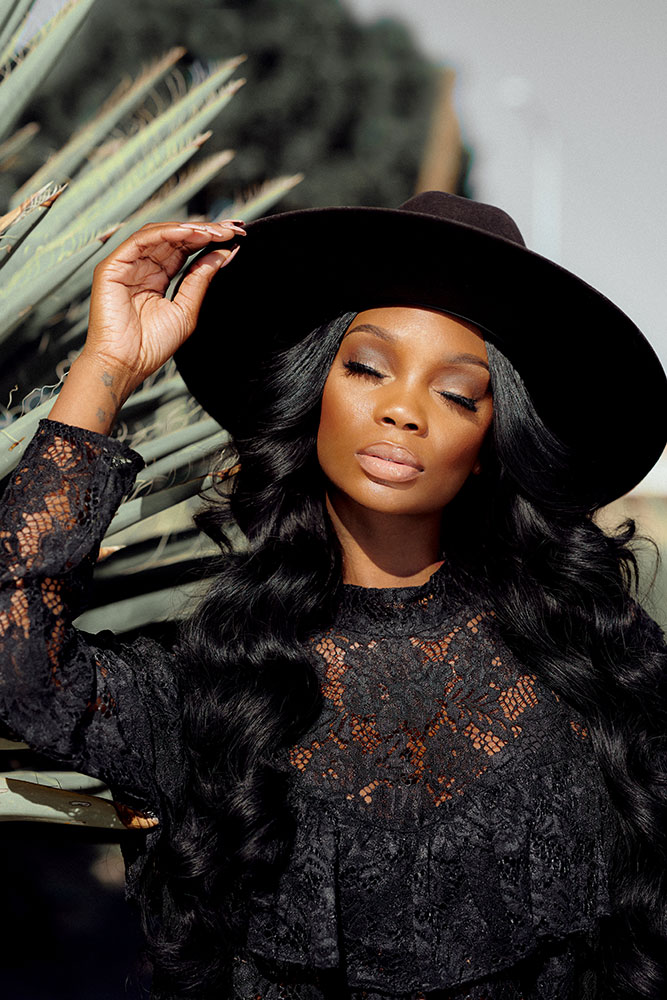 All about the mood
Beginning shoots using a mood board is her go to thing. She uses them to show clients her vision for each specific shoot. Cyndi has also been lucky enough to have been able to work with clients who give her the freedom to just "do her thing" when it comes to creating imagery.
When it comes to designing a photo shoot, Cyndi builds on the feeling her client is trying to portray and then adds her own twist on it.
"It's really more about a feeling and a vibe for me that inspires the design of the shoot."
Other aspects of a shoot, like the location or even a certain outfit the client wants to showcase can also inspire a shoot, but Cyndi always brings it back to the all-important mood board.
"If I find a mood or the client has a certain outfit, I use that to set the tone for whatever location I find. If I find a location before I create a mood, I use the location to inspire the mood."
A great example of a location inspiring a shoot is the photo of the model in front of the wall of lockers (at the top of the blog post). Cyndi saw the lockers and was immediately drawn to them and so she built a team and returned for a shoot around them.
Lighting is another aspect of a shoot that is super important. Depending upon the style of the shoot and the mood the client is trying to elicit, the right lighting can add to it. Cyndi does a lot of available light photography.
"I depend on the sun and my reflector more than anything so making sure I'm maximizing certain times of the day so I can execute the exact vision is vital."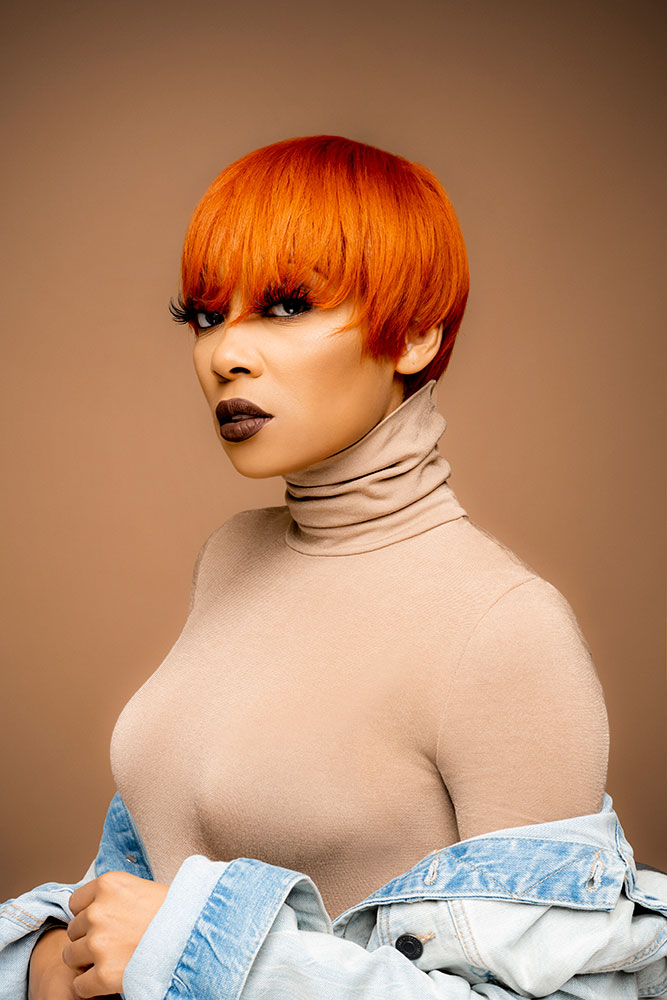 Getting Emotional
Another aspect of portraiture is being able to elicit the emotion you need for an image to be successful. And that may mean explaining in great detail what you, as the photographer are trying to achieve, or in other instances it may mean demonstrating to a subject exactly how you need them to pose.
"Sometimes we just get in a vibe and I shoot until I feel it, other times the model is just that amazing and we're on the same page from the beginning."
It can sometimes be difficult to bring a subject out of her shell, but there are things you can do, like getting to know them before you begin shooting or even acting goofy can relax a nervous subject.
"I find what helps me (because I'm shy and introverted) is asking them questions about themselves, to make sure we're both extremely comfortable. I'll also act goofy to relax models, so setting the tone is important for me."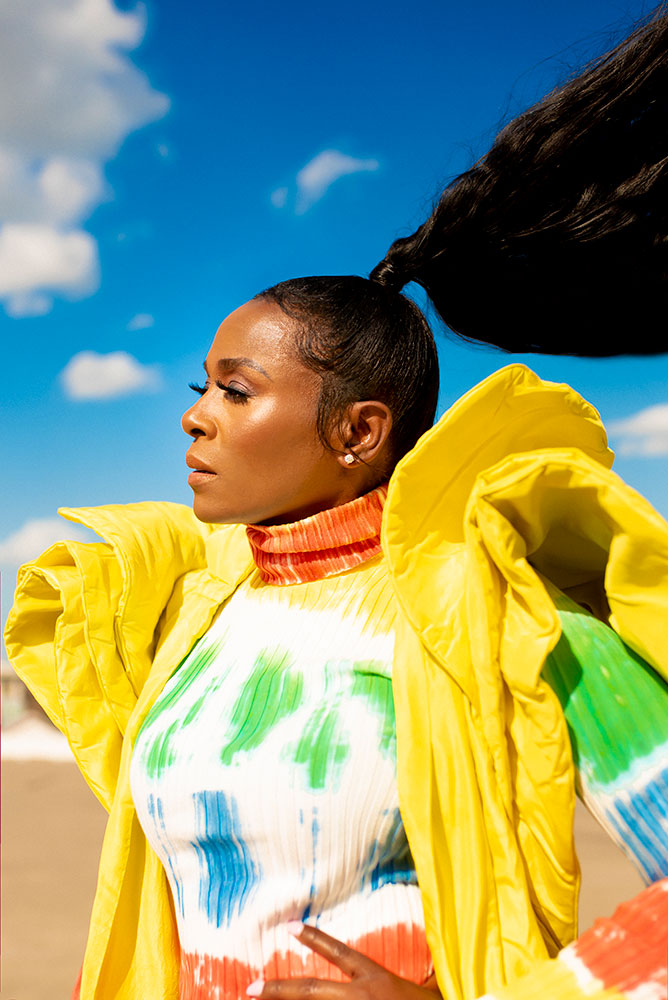 Paying it forward
Cyndi also enjoys educating others.
"When I first started I didn't have access to a mentor to help me and being that I'm self-taught it was hard for me, so I wanted to make sure I used my platform to help and educate beginners about camera settings and lighting. I do one-on-one classes and group workshops where I'm able to teach more experienced photographers as well."
---
Cyndi Brown is a self-taught photographer, who shoots fashion, lifestyle, and commercial work with a very diverse clientele. She first picked up a Nikon camera at the age of 17 and has built her brand solely on social media. With almost 15 years in the photography industry under her belt, she has added teaching to her repertoire and offers online as well as in-person classes. Cyndi currently splits her time between Dallas and Atlanta but as a travel photographer, she's had the pleasure of seeing the world while doing what she loves. Cyndi notes @marieb.photography as one of the photographers who has influenced her work.
---