Jesus Presinal (JP) is a breakdancer turned creator (photographer, director, editor) who often turns the camera on himself. You'll find his gravity defying images at Instagram/officialjpnyc and Instagram/jmpproductions.
I was always used to being in front of the camera and showcasing my skills with dance. Getting behind the camera is a fairly new experience for me, but I'm loving this new artistic outlet.
JP's always had an interest for photography and the magic made behind the camera. Photography allows him to showcase his artistry while video allows him to showcase his strongest moves. Instareels and TikTok are two platforms that he'll share these videos on regularly. Instagram has been an important avenue for JP, especially during the COVID-19 pandemic. With the live entertainment industry on hold, he's been able to connect with brands who saw his gravity-defying skills as a way to showcase their products. Some of these include Denizen by Levi's, ONE Bars, 1800 Tequila, Ultimate Ears, Starbucks and of course Nikon.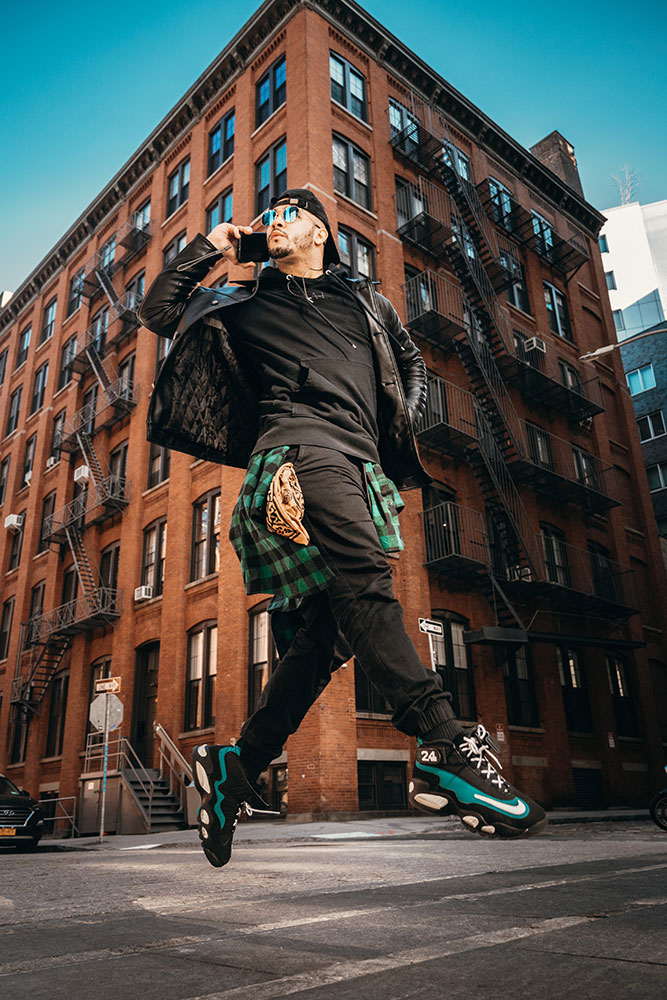 Performing the Trick
When you are both the talent and photographer you've got to accomplish more than just photography, you also have to satisfy your talent-self. JP is pretty specific as to how he wants to be photographed since he's visualized a specific image in his head. And depending upon what the focus of the image is or the product he's showcasing.
The vision is always different depending on what I am showcasing—whether it is an outfit, sneakers, a certain location, or a stationary product ... angles can get tricky when you're flipping or standing on your hands.
Most of the time, I'll set up the camera how I want, set up a timer, give myself 10 seconds, and go perform the trick for the shot. If I can't get the specific angle i want, I'll give a friend (or my girlfriend) my camera and show them exactly how i want them to shoot.
With the camera set to continuous shooting, JP's going to have plenty of frames to choose from. Lighting, location and whether JP's photographing himself, it could take up to 20 takes to get the ideal shot. With an assistant, it's easier and usually only takes 1 – 5 takes to get what he's looking for.
Into the night
JP's gone from turning the camera on himself, to turning his camera on others with his own photography/videography business (@jmpproductions).
I'm very excited to start shooting other people more and really growing my experience behind the camera. I love to capture my style of "levitating" shots and candid movement in my work with other creatives!
Prior to the pandemic, JP had begun performing on Celebrity Cruise Lines' luxery ships, taking him to incredible port cities like Ibiza, Naples, Monaco, and Barcelona. JP's looking forward to the future when travel starts back up again, and taking his Nikon camera gear with him.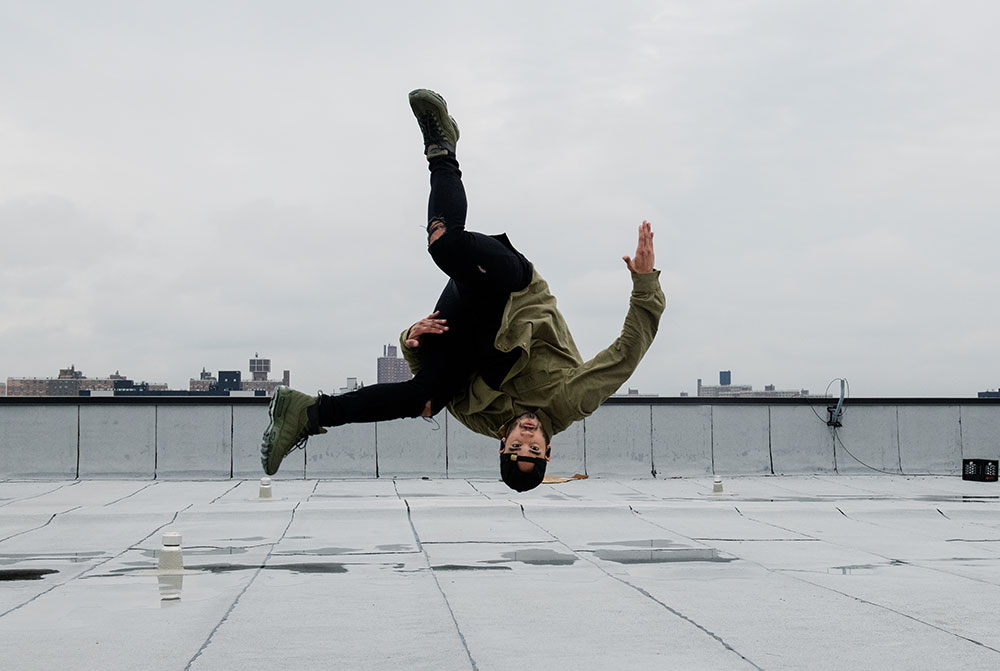 JP says he's inspired by the support and encouragement he gets from those around him.
It means the world to me to hear that my work impacted someone in a positive way. it is an absolute pleasure to leave people staring at a photo and wondering "Wow how is he doing that?" or "How did he manage to capture the shot?"
JP marries his love for movement and photography with gravity-defying photos captured in urban landscapes. Ask JP to define his work and he'll say it's an "artistic experience."
I want [people] to really see the art in my photography and how beautifully you can capture movement in still photos. I use lighting, shapes, and camera angles to turn each photo into a true work of art.
---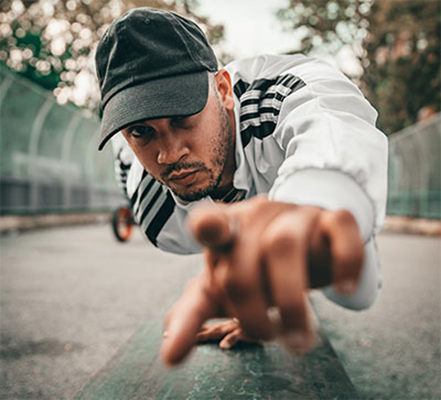 A pro breakdancer, Jesus Presinal (JP) is the former captain of The Long Island Nets Team Hype and has been featured in music videos for artists such as French Montana and Becky G. He's toured with JLo and Madonna as well as been seen on MTV's TRL among other TV shows, movies, and most recently cruise ships. He's also the CEO of jmpproductions, a photo and videography company based in NYC. JP is passionate about breakdancing, photography, social influencing, and supporting the arts in any way he can. He's inspired by the breakdancer D'Trix who's breakdancing first inspired JP to take up the craft. On the photography side, he's thankful to Peter Mckinnon for sharing photography and filmmaking tips.
---